Middle-aged women who practice self-compassion may have a reduced risk of developing cardiovascular disease irrespective of other risk factors such as high blood pressure, cholesterol or insulin resistance, according to a study out of the University of Pittsburgh.
Researchers had nearly 200 women between the ages of 45 and 67 complete a questionnaire that asked how often they experience a feeling of inadequacy, whether they feel disappointed by their flaws and if they allow themselves caring and tenderness during difficult times. They also received an ultrasound of their carotid arteries.
They found that women who scored higher on the self-compassion scale had thinner carotid artery walls and less plaque, indicators of lower cardiovascular risk from heart attacks or stroke in later years. The results were consistent when controlled for physical activity, smoking, and depressive symptoms.
Self-care during the pandemic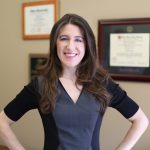 "These findings underscore the importance of practicing kindness and compassion, particularly towards yourself," said Rebecca Thurston, Ph.D., professor of psychiatry, clinical and translational science, epidemiology, and psychology at the University of Pittsburgh. "A lot of research has been focused on studying how stress and other negative factors may impact cardiovascular health, but the impact of positive psychological factors, such as self-compassion, is far less known."
The pandemic has been particularly stressful for women. While meditation and yoga have been shown to help with anxiety and mild depression, this study suggests they can have physiological benefits as well.
"We are all living through extraordinarily stressful times, and our research suggests that self-compassion is essential for both our mental and our physical health," Thurston said.