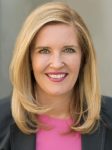 Dear NPWH Member:
One of the highlights of NPWH's year as the professional association representing women's health nurse practitioners (WHNPs) and advanced practice registered nurses who practice and teach women's and gender-related care is offering a 4-day in-person premier women's healthcare conference to support your clinical practice and academic scholarship. This also is a chance to build meaningful connections and potentially form collaborations that could benefit your practice and the patients you care for in the future.
Now celebrating 26 years of excellence, the conference will be one of a kind covering clinical topics addressing women across their lifespan. Thanks to our dedicated and knowledgeable program committee, who combed through survey feedback and reviews, this conference was developed on topics about which you seek further information and education.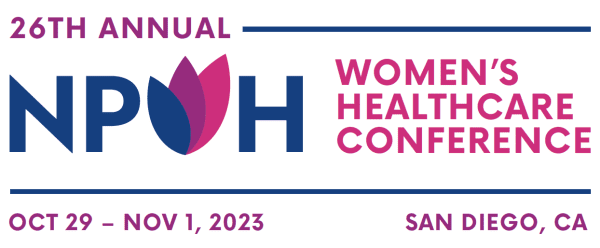 This year's conference will offer presentations on:
HPV (cervical, oral, anal)
Urogynecologic practice and pelvic floor care
Obesity
Contraception
Complex menopause
Entrepreneur and business ownership for the WHNP
Diabetes in pregnancy
Hypertension in pregnancy
Polycystic ovary syndrome
Complex colposcopy
Infertility in males
Heart disease in women
Sepsis
Lichen sclerosis
Bariatric surgery and the pregnant person
Thyroid disorders
Egg freezing
Reproductive rights
Abnormal uterine bleeding
Hypoactive sexual desire disorder
Sexual dysfunction in cancer patients
Breast imaging
Endometriosis
Hyperemesis gravidarum
Skye Perryman, JD, will deliver the keynote address: "The fight for access a year after Dobbs: a legal and policy overview and community call to action." We also will feature a new documentary film Below the Belt, which sheds light on healthcare system issues and misdiagnosis of endometriosis through personal patient stories. In addition, we have expanded our workshop offerings and will offer six different workshops, including the new Introduction to OB/GYN Ultrasound Hands-On Workshop ($600, 5 CEs based on your feedback and requests). You can register just for this 1-day workshop, which consists of both lectures and hands-on scanning sessions, if you cannot attend the whole meeting.
As well, please join me in thanking the 2023 NPWH Conference Program Committee for developing and creating this stellar continuing education opportunity:
Lawren Mundy, PhD, WHNP, APRN-BC, Chair
Kelley Borella, DNP, APRN, WHNP-BC
Gay Goss, PhD, WHNP, APRN-BC
Sue Kendig, JD, MSN, WHNP-BC, FAANP, NPWH Director of Policy
Kwuan Paruchabutr, DNP, FNP-BC, WHNP-BC, CNM, FACNM, NPWH President-Elect, Board of Directors liaison
Kassandra Petit, MSN, CRNP, WHNP-BC, ACPCNP-BC
Ludrena Rodriguez, DNP, WHNP-BC, RNC-OB, C-EFM
Donna Ruth, MSN, RN, NPD-BC, NPWH Director of Education
I highly recommend attending this conference. We hope you will leave feeling inspired, transformed, and reinvigorated in your role as a nurse practitioner.
With all good wishes, and see you in San Diego,
Heather L. Maurer, MA, CAE
Chief Executive Officer