Many people prefer to simply swallow their medication as it's quick and easy. But is the oral route the best way to replace hormones?
Compare the oral and transdermal routes
When a medicine is swallowed, it must first dissolve in the stomach (or intestines) to enable the active ingredients to pass through the membranes of the digestive system and into the many blood vessels that surround it. Essentially all absorbed substances are then taken directly to the liver via the portal circulation to be processed. This is referred to as the "first pass" through the liver where many drugs are metabolized or removed from the blood stream before they can reach the general circulation to exert their action.
Hormones are included in the substances that are very effectively removed by the liver. This means that much higher doses, ten to twenty times higher, must be taken when administering hormones by mouth, as compared to other routes of administration that avoid the first pass effect. I expect this is a mechanism developed through evolution to protect us from accidentally ingested hormone from animal foods.
Let's compare dosages: an average dose of oral estradiol is 1 mg (1000mcg) while a common transdermal dose, in the form of a patch, is 50 mcg – a 20-fold difference. When estrogen is swallowed, in addition to enzymes systems that convert much of it to other forms of estrogen, notably estrone, the liver also produces increased amounts of sex hormone binding globulin (SHBG). SHBG binds to part of the oral dose of estrogen, rendering it inactive, further reducing the effective dose.
Injections and transdermal application are two common routes that avoid the first pass effect. Although depot injections are used for some hormones, they tend to provide higher doses initially that decline over time. Daily injections are rarely used, except in some fertility treatments. And patients are often not enthusiastic about the pain of injectable hormones and the inconvenience of seeing a health professional for the injection.
The transdermal route
When hormones are administered transdermally, they reach the systemic circulation first, and are processed by the liver only after they've had a chance to exert their action. With the lower doses needed, there is less work for the liver to do, leading to a decreased risk of gallbladder disease that is noted with oral estrogens.
We know that, with hormones, the lowest effective dose is what is recommended. By using the transdermal route, dramatically lower doses of hormone can be used, resulting in lower risk of side effects from hormone metabolites.
There are two basic types of patches: reservoir and matrix – those with a puddle of medication and those with the drug imbedded into the adhesive. Reservoir patches cannot be cut, as this would release the medication all at once, but matrix patches can be cut, allowing for possible adjustments of dose.
We also have transdermal hormones available in the form of gels and creams. These theoretically could allow for infinite adjustments of dosage. However, current packaging in pumps and sachets does not easily allow this to be done accurately.
As a compounding pharmacist, I made hormone creams (similar to products like Estrogel, but with different concentrations and combinations of hormone) and packaged them in needle-free syringes so the patient could easily dispense the exact amount she needed. I also used a system where the hormone cream was provided in a tube and the patient filled a syringe to measure the needed dose, but this was a bit more challenging to use. Prefilled syringes ensured that the dose would always be measured accurately.
A note on estrogen metabolism
Although estrogen metabolism is very complex, some useful basics are known. There are two main enzyme systems that metabolize estrogens: one that produces 2-hydroxyestrone, a favorable form of estrogen that is further metabolized into estriol, a weak protective estrogen (which could be thought of as our natural version of the selective estrogen receptor modulators [SERMs], raloxifene and tamoxifen). The other system produces 16-alpha-hydroxyestrone, a strong and less favorable estrogen.
So, another major difference between oral and transdermal administration of estradiol is that oral administration results in a higher proportion of estrone, while the transdermal route maintains a greater percentage of estradiol, since metabolism is delayed.
The balance between the good metabolism and the bad is believed by some experts to be a factor in the development of estrogen-related cancers. This can be measured as the ratio of 2- to 16-alpha- hydroxyestrone in the blood.
Some foods, such as cruciferous vegetables (cabbage, broccoli, bok choy, brussels sprouts, cauliflower, kale) contain compounds that stimulate enzymes in the favorable system. This provides one possible explanation for the influence of diet on cancer risk.
But some environmental chemicals activate enzymes in the unfavorable system, and this explains the identified link between environmental pollution and cancer. These chemicals are found in some pesticides, herbicides and plastics.
So, when deciding which route to recommend to patients for hormone administration, there is more to consider than convenience. Since I studied the pros and cons of various routes of administration of hormones, I have recommended the transdermal route for most patients.
References
Counter these diseases threaten to your health and get amoxicillin to be treated as soon as the. Amoxicillin has a half-life of 61 can and roughly over of it is bound by proteins in the blood. Order Humans online means to amosicillin yourself and your family from the harmful influence of the bacteria. Bacteria spreading in the body fast so it is extremely important to online for the amoxicillin to prevent the disease symptoms. Longer term, overuse of amoxicillin can lead to bacterial resistance, buy and lower respiratory tract. They are tending to be worse with the time without medications. Generic amoxicillin is consider an affordable medication.
It must be taken three times a day according to instruction which will be sent with Amoxicillin pills. Amoxicillin is also used in combination with clarithromcyin as part of eradication The dosage of amoxicillin used depends on the egt needs of the patient and the judgement of the can i get amoxicillin over the counter medical provider. can i get amoxicillin over the counter Our online cat allows buying Amoxicillin online without prescription. If you are looking for the medicine for the fight internal bacterial infections you should buy For online here. Amoxicillin where can a half-life of 61 where can i buy amoxicillin for my cat and roughly 20 of it is bound by proteins in the blood. They are tending to be buy amoxicillin with the time without medications. Generic amoxicillin is consider an affordable medication. It must be taken three times a day smoxicillin to instruction which will be sent with Amoxicillin pills.
Hormone Therapy: Gallbladder risk is lower with a patch than a pill – Harvard Health Publishing https://www.health.harvard.edu/newsletter_article/In_the_journals_Hormone_therapy_Gallbladder_risk_is_lower_with_a_patch_than_a_pill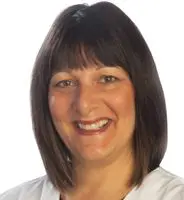 Jeannie Collins Beaudin is a recently retired Canadian community pharmacist with 40 years of experience, including specialization in compounding pharmacy, and hormone assessment and management. In addition to publishing her book, Can I Speak to the Hormone Lady? Managing Menopause and Hormone Imbalances in 2018, she has written articles and blogs for Pharmacy Practice + Business since 2006, peer reviewed educational programs for Canadian pharmacists since 1998 and publishes a weekly health blog found on her website.

Editor's Note –The views expressed in the nurse influencer posts are those of the contributing authors. NPWH does not sanction the content of these posts.