Dear Colleagues,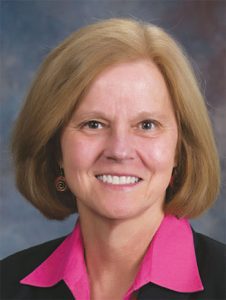 As we wrap up the year, I can say proudly that 2019 has been a great one for the journal and for NPWH. Our five issues of the journal this year have provided readers with interesting, relevant, evidence-based information on a wide variety of topics: gestational diabetes, prenatal care models, decreased sexual desire, contraception, insomnia, intimate partner violence, sexually transmitted infections, secondary postpartum hemorrhage, male sexual and reproductive health, urinary tract infections, vaginal infections, and more.
Now it is time for you to choose your favorite articles from the five 2019 issues: March, June, September, the BV supplement, and December. This activity is a great way to recognize and honor the authors of the articles that you found the most interesting and informative. You can view a full list of articles, with direct links to each one, and then vote for your favorite article from each issue
here
. Please submit your choices by January 17, 2020. Authors of the winning articles will be recognized in the February 2020 issue of the journal and on NPWH and Women's Healthcare social media.
All of these articles, as well as every article preceding it since the journal's inception more than 6 years ago, have been shepherded into publication by my beloved colleague and friend, Dory Greene. Dory, the managing editor of Women's Healthcare, has worked tirelessly and painstakingly with authors and the journal staff to ensure high-quality articles for every issue. I have learned much about writing from her. As she retires from this position, I want to sincerely thank her for a job well done!
Here are a few parting words from Dory herself:

I've had the honor, privilege, and pleasure of serving as managing editor of Women's Healthcare, the official journal of NPWH, since its inaugural issue in November 2013. Working with Beth Kelsey, our erudite and supportive editor-in-chief; our hardworking and compassionate authors; the conscientious and devoted members of our Editorial Advisory Board and peer reviewers; our talented and enterprising colleagues at HealthCom Media; and Dave Beverage and Michael Higgins, our creative and innovative art directors, has been a joy. And I have the utmost respect and admiration for our readers—the WHNPs and other HCPs who see women across the lifespan and who make sure that their patients receive the optimal care they deserve. Although I am retiring from this position, I will be maintaining my professional affiliation with NPWH, which began in 2002. And I will continue reading the journal and visiting npwomenshealthcare.com to keep up with everything and everyone.
Dory and I both wish you all happy holidays shared with family and friends!