Dear Colleagues,

 
August is National Immunization Awareness Month. Covid-19 has kept vaccinations on our minds, while this crucial focus and related decrease in preventive healthcare office visits have put many behind in providing other needed vaccinations. We have used virtual visits for preventive healthcare services but not for vaccinations. Now is the time to continue efforts to get patients Covid-19 vaccinated and also to make sure they are receiving other recommended vaccinations.
Avoid missed opportunities by assessing the vaccination status of patients at each healthcare visit. For many patients, a strong, clear recommendation from their healthcare provider is enough for them to accept recommended vaccines. Others may need more information. Be prepared to talk about safety, efficacy, benefits, and side effects. If patients decline vaccination, keep the door open and revisit vaccines at the next appointment.  
Know what vaccinations are recommended for different age and at-risk groups. In this issue of the journal, the authors of "Vital vaccines for older women" provide detailed information about influenza, pneumococcal, herpes zoster, and tetanus, diphtheria, and pertussis vaccinations, all indicated for adults age 65 years and older. The Advisory Committee on Immunization Practices provides regularly updated immunization schedules for children, adolescents, and adults of all ages.1 
Even if your practice does not administer certain vaccines, make a strong recommendation and refer patients to local vaccination providers including pharmacies, walk-in clinics, workplace settings, and health departments. Although a written order may not be needed, providing the name(s) of recommended vaccines and time schedule as a written prescription can reinforce the message. Follow up to confirm that patients received the recommended vaccines. 
For the upcoming flu season, influenza vaccination will be paramount to reduce the burden of respiratory illnesses on vulnerable populations at risk for severe illness and on the healthcare system. Covid-19 infection will not be gone, and the combination of influenza with Covid-19 has the potential for dire consequences. 
Annual influenza vaccination is recommended for all persons age 6 months and older. Adults at particular risk for influenza complications include those who are pregnant, adults age 65 years and older, and other persons with certain underlying medical conditions.2 
The influenza vaccine should be offered by the end of October and through the time period when flu virus is active in the community.2 Current CDC recommendations are that unless a routine vaccination is urgent, it should be given 14 days before or 14 days after receipt of a Covid-19 vaccine.3 There are currently no data to inform us on the timing for influenza vaccination for optimal effectiveness in a patient with Covid-19 or recovering from Covid-19. Some patients with severe Covid-19 symptoms may be on medications that can diminish response to the influenza vaccination, but it is not known how long we should wait after discontinuing these medications to administer the vaccine. These same patients may be at increased risk for severe illness from influenza because of immunosuppression. Vaccinations should be managed in collaboration with the specialists providing Covid-19 care.3  
Patients may be worried that they will not know if symptoms they experience after getting the flu vaccine are side effects or indicate infection with Covid-19. Some do experience fever, chills, headache, and body aches, which normally resolve within 72 hours after vaccination. Influenza vaccine will not cause respiratory symptoms common in Covid-19 such as cough or shortness of breath. However, because of concerns about Covid-19, patients should be advised to stay home until fever free for 24 hours without the use of fever-reducing medications.3  
Immunizations are essential preventive healthcare services. Help your patients receive recommended vaccinations. Plan now for the approaching flu season. Ensure that patients receive a clear, strong message and have easy access to receiving influenza vaccinations.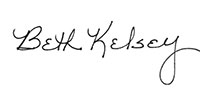 Beth Kelsey, EdD, APRN, WHNP-BC, FAANP
References

 
Centers for Disease Control and Prevention. Immunization schedules. February 11, 2021. https://www.cdc.gov/vaccines/schedules/index.html. 
Grohskopf LA, Alyanak E, Broder KR, et al. Prevention and control of seasonal influenza with vaccines: recommendations of the Advisory Committee on Immunization Practices-United States, 2020-21 influenza season. MMWR Recomm Rep. 2020;69(8):1-24.
Centers for Disease Control and Prevention. Interim guidance for routine and influenza immunization services during the COVID-19 pandemic. April 6, 2021. https://www.cdc.gov/vaccines/pandemic-guidance/index.html.