Cases of Broken Heart syndrome have been increasing, especially among women 50 and older, according to a study published recently by the Journal of the American Heart Association.
Also known as Takotsubo cardiomyopathy, Broken Heart syndrome can seem similar to a heart attack and is triggered by physical or emotional stress. The potentially life-threatening condition occurred six to 12 times more frequently in women between 50 and 74 than in men or younger women, based on the study's analysis of more than 130,000 cases from 2006 to 2017.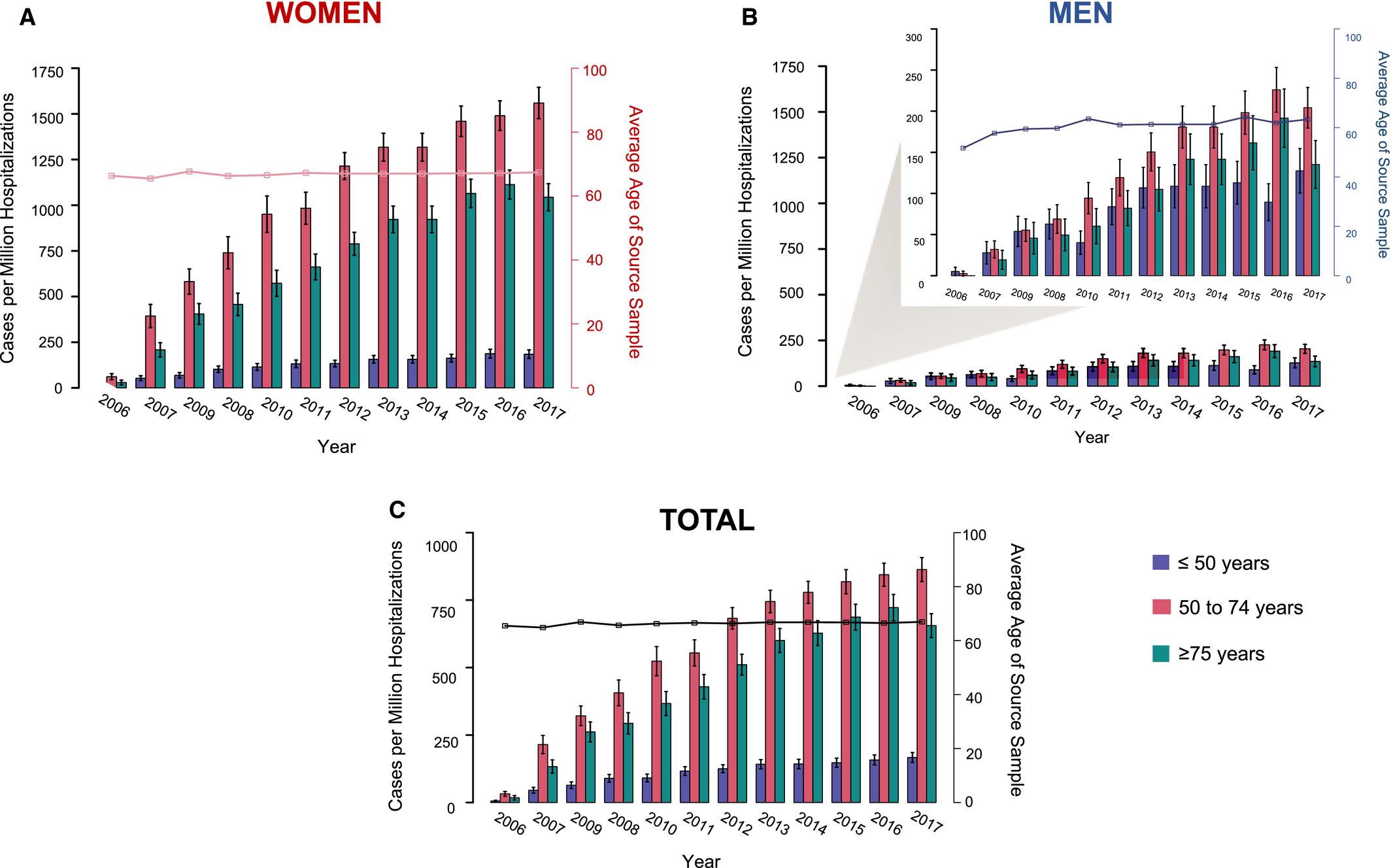 "These skyrocketing rates are both intriguing and concerning," said Susan Cheng, MD, MPH, MMSc, senior author of the study. "Although the global COVID-19 pandemic has posed many challenges and stressors for women, our research suggests the increase in Takotsubo diagnoses was rising well before the public health outbreak.
"This study further validates the vital role the heart-brain connection plays in overall health, especially for women."
Little known outside Japan until 2005
While Broken Heart syndrome has been studied for decades in Japan, it has only had international recognition in the last 16 years. Though it was understood that women suffer from the condition more frequently, the most recent study found that women made up 88.3% of the cases.
If patients survive the initial stages of the disease, when the heart's pump is performing poorly, they can recover in days or weeks. There is uncertainty about the long-term effects, though some studies have suggested a heightened cardiovascular risk.
---
Get more news like this for Nurse Practitioners delivered to your inbox biweekly. Sign up here.
---
Cheng said research is needed to determine why older women are more often affected and whether the end of menopause plays a part, as may increased stress.
"As we advance in age and take on more life and work responsibilities, we experience higher stress levels," she said. "And with increasing digitization around every aspect of our lives, environmental stressors have also intensified."
Link between brain and heart
There is a "clear association" between psychological health and heart disease, the AHA said in a scientific statement released in January. One of the authors of the statement, Dr. Erin Michos, said the new study shows the importance for clinicians to screen patient's mental health.
"We should all be worried about why its incidence is on the rise," said Michos, an associate professor of medicine and director of Women's Cardiovascular Health at Johns Hopkins School of Medicine in Baltimore. "We can't avoid all stress in life, but it is important for patients to develop healthy coping mechanisms. Some strategies include mindfulness meditation, yoga, exercise, eating healthy, getting adequate sleep and cultivating social relationships for support systems.
"For patients with significant psychological stress, a referral to a clinical psychologist or other clinician with expertise in mental health is recommended."