Most patients over 50 are receptive to talking with their healthcare provider about taking fewer medications, but some are doing it on their own, says a new survey from the University of Michigan National Poll on Healthy Aging.
More than a quarter of those surveyed said they had "deprescribed" from a prescription that they'd been taking for more than a year. But more than a third of them did so without consulting  a health professional.
The survey found 80% would be open to stopping one or more medications, if their healthcare provider approved. More than a quarter of them said they believe they are taking too many pills.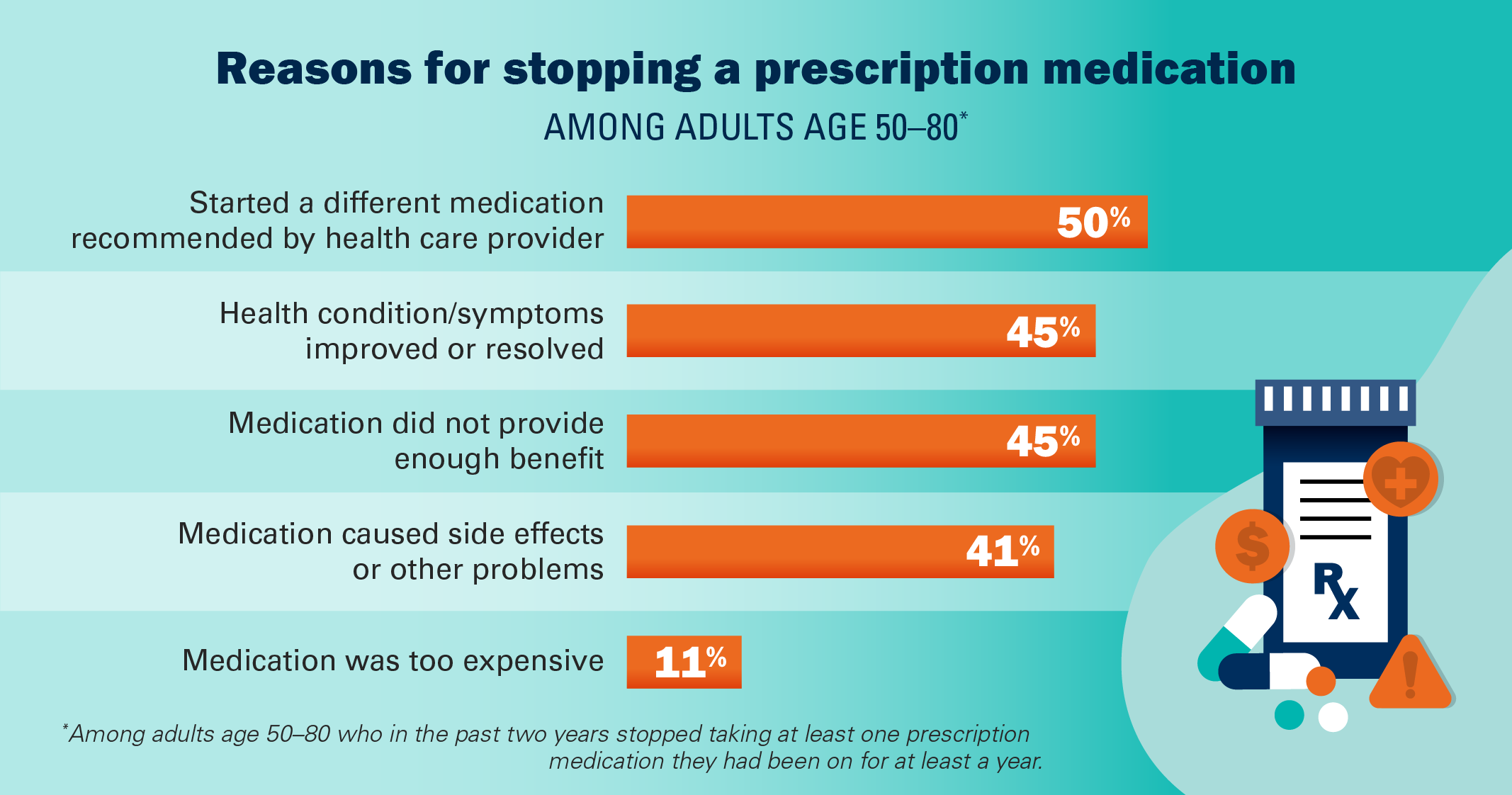 More than half of those surveyed, who were aged 50 to 80, take three or more medications.
Medicare and other insurers provide for comprehensive medication reviews (CMR) by a provider and allows it to be billed as a separate patient encounter, said Sarah Vordenberg, Pharm.D., M.P.H., a University of Michigan College of Pharmacy clinical associate professor who worked on the poll.
"Deprescribing, which can include prescription medications, over-the-counter medications, and dietary supplements, should be based on dialogue between patients and providers, and sometimes family members," she said.
An earlier survey found only a quarter of older adults taking two or more prescriptions had a medication review and most were unaware their insurance would pay the cost of one.
One of the issues, the report notes, is the difficulty of conducting such a review during a visit for other reasons.
"These reviews can be challenging to conduct in routine clinical practice, particularly for patients who take many medications or have a number of other issues to address during their medical appointments," the authors wrote. "An important alternative approach is the use of a CMR, which would take place during a separate medical appointment. This review is covered as a Medicare Part D benefit for some older adults but is underutilized."
Conducting a CMR does not necessarily mean treatments will be stopped, the report noted.
"Some medications should not be deprescribed as the anticipated benefits of taking the medication outweigh the potential risks," it says. "If a medication is appropriate to deprescribe, it is important to create a plan of action that includes appropriate monitoring. For example, some medications can be stopped immediately while others may require gradual tapering or the addition of non-medication therapies."
---
The contents of this feature are not provided or reviewed by NPWH.