Women 35 years old and younger were more likely to have an ischemic stroke than younger men, a review of a dozen studies shows.
The study, published in Stroke Monday as part of the journal's Go Red for Women special report, showed that the gap narrowed for women between 35 and 45, though whether men or women have more strokes in that age group is unclear.
"Traditional atherosclerotic risk factors are a major contributor to ischemic strokes in both young men and women and become increasingly important with age," the authors noted. "However, these risk factors are less prevalent in younger women and may not account for the observed higher incidence of ischemic strokes in women younger than age 35.
They also noted that young women who are survivors of stroke have two to three times higher risk of poor outcomes compared to younger males.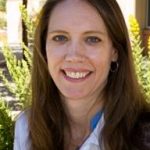 "Our finding suggests that strokes in young adults may be happening for different reasons than strokes in older adults," said study co-author Sharon N. Poisson, MD, MAS, associate professor of neurology at the University of Colorado, Denver. "Better understanding which young adults are at risk for stroke can help us to do a better job of preventing and treating strokes in young people."
More women than men have stroke each year and Stroke Editor-in-Chief Ralph L. Sacco, MD, MS, FAHA, chair of the department of neurology, and the Olemberg Family Chair in Neurological Disorders and executive director of the Evelyn F. McKnight Brain Institute at the University of Miami Leonard Miller School of Medicine, in Miami, said one of the goals of the second annual Go Red Stroke issue was to let all stroke professionals "know about the latest research on the recognition, prevention and treatment of strokes among women."