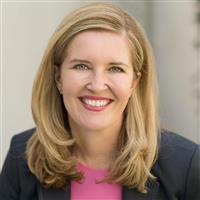 The NPWH Board of Directors is pleased and proud to announce its selection of Heather L. Maurer as the organization's new CEO. She will assume her leadership role on April 13.
Heather brings a passion for women's health and over 25 years of senior executive leadership skills needed for NPWH at this important moment for everyone on the front lines in health care. She has a proven track record leading the development and execution of innovation programs and products that will continue to meet the needs of our members, women's health providers, and the women we are privileged to serve.
Most recently, Heather led the Accreditation Commission for Midwifery Education as its first executive director. She is only the third CEO in NPWH's 40-year history. She follows Gay Johnson, who is retiring after 23 years of service to NPWH. For more information and the full announcement, click here.