We are pleased to welcome new Editorial Advisory Board members for Women's Healthcare: A Clinical Journal for NPs, the official journal of NPWH. Their two-year term began January 1, 2021.
Board members assist the Editor-in-Chief in directing the content, focus, and strategic development of the journal and serve as ambassadors of the journal at conferences, other meetings, individually with colleagues and students, and via social media platforms. They also serve as peer reviewers and as authors for the journal.
Here are our new EAB members:
Angela D. Alston, DNP, MPH, APRN, WHNP-BC, FNP-BC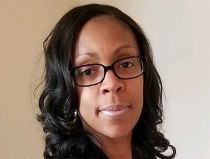 Dr. Angela D. Alston is Assistant Professor of Clinical Nursing, Lead Faculty in the Women's Health Nurse Practitioner Specialty Track, and Chief Diversity Officer at The Ohio State University College of Nursing. In addition to her faculty and leadership roles, she also maintains clinical practice as a women's health nurse practitioner at Total Health and Wellness at The Ohio State University East Hospital, an FQHC site owned by the College of Nursing. Her areas of interest include obstetrics and topics that pertain to health disparities in women's healthcare. Over the past 3 years, she has authored/coauthored three publications on disparities with the use of race calculators in health, mobile healthcare, and the reemergence of syphilis in ambulatory care. She served as a team member on the development of NPWH's position statement "Structural Racism and Implicit Bias in Women's Healthcare" published in 2020. Dr. Alston has given numerous local and national presentations, most recently for the American Association of Colleges of Nursing Inaugural Diversity Symposium.
Ginny Moore, DNP, WHNP-BC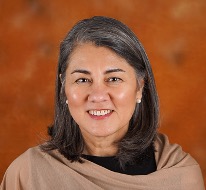 Dr. Ginny Moore is a board-certified women's health nurse practitioner (WHNP) whose special interest is underserved populations. She has taught at Vanderbilt University School of Nursing since 1990, while practicing in a diverse number of settings that include family planning, sexual assault examination, private practice, community-based healthcare clinics, and telehealth. Since 2015, she has served as Academic Director of the WHNP specialty at Vanderbilt. Her volunteer activities have included service as a sexual assault crisis line worker; patient advocate in a residential community for women surviving lives of violence, prostitution, and addiction; and board member of a community organization focused on connecting women with resources to enhance their overall well-being. Her scholarly interests include the promotion of effective communication in vulnerable women. Dr. Moore is currently involved in the development of Sexual Assault Nurse Examiner training for providers in rural communities.
Paul Quinn, PhD, CNM, WHNP, RN-BC, NEA-BC, CEN, CCRN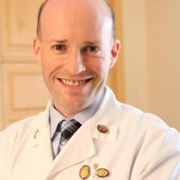 Dr. Paul Quinn, certified nurse midwife and women's health nurse practitioner, has over 25 years of clinical expertise caring for women in diverse settings across the lifespan. He earned a PhD in nursing from the City University of New York and an advanced certificate in nurse midwifery from the State University of New York at Downstate. He has been published, and has presented, internationally on women's health issues in Nursing Research, Nursing for Women's Health, and Nursing Economic$. He is the author of three books, Sexually Transmitted Diseases: Your Questions Answered, Birth Control: Your Questions Answered, and Teen Pregnancy through the ABC-CLIO/Greenwood imprint. Dr. Quinn has a special interest in nursing research. His areas of scholarship include nurses' workplace and nursing workforce issues and women's health. His passion is to mentor nurses through the research and publication process.
Ludrena Rodriguez, DNP, WHNP-BC, RNC-OB, C-EFM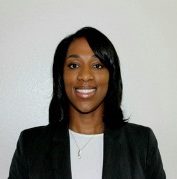 Dr. Ludrena Rodriguez is an Army Nurse Corps veteran who specialized in maternal child health nursing in various capacities (bedside care, clinical nurse specialist, and management) during her 22 years of service. She is currently a women's health nurse practitioner at the Fayetteville VA Health Care System in Fayetteville, North Carolina, and a faculty member at Grand Canyon University for the associate to bachelor's degree nursing students. She volunteers as an instructor trainer for the Association of Women's Health, Obstetric and Neonatal Nurses external fetal heart monitoring program. She is passionate about closing the gap in women's healthcare by improving access to care. Dr. Rodriguez was instrumental in developing and implementing the Army's first same-day walk-in contraception clinic for military members and dependents. Additionally, she streamlined the postpartum hemorrhage response process and coauthored a project addressing the prevention of nosocomial infections after cesarean deliveries.
Kendra Roloff, DNP, APRN, WHNP-BC, MBA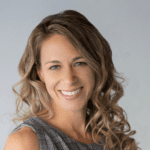 Dr. Kendra Roloff is a board-certified women's health nurse practitioner and certified urology nurse practitioner. She graduated from Creighton University with a Bachelor of Science in nursing and biology, the University of Nebraska Medical Center with a Master of Science in Nursing, Western Governors University with a Master of Business Administration, and the University of North Dakota with a Doctor of Nursing Practice. The co-owner of Pelican Health, a pelvic health and continence clinic in Bismarck, North Dakota, she has professional interests in pelvic organ prolapse, recurrent urinary tract infections, bladder pain, and electrical stimulation. Dr. Roloff speaks at the national and local level on her areas of expertise. She was awarded the North Dakota Center for Nursing Legendary Nurse Award for Evidence Based Practice for a collaboration with the state medical school, which resulted in an invitation to lecture annually to assure up-to-date distribution of scientific evidence, recommendations, and guidelines.
Departing board members
We want to thank the members of the EAB who have finished their terms as of December 31, 2020 for their excellent contributions and dedication to providing a high-quality journal.
Helen A. Carcio, MS, MEd, ANP-BC
Caroline M. Hewitt, DNS, RN, WHNP-BC, ANP-BC
Amy Levi, CNM, WHNP-BC, PhD, FACNM, FAAN
Susan Rawlins, RN, MS, WHNP-BC
Mary M. Rubin, RNC, PhD, CRNP, FAANP