During the 2019-2020 influenza season, the Center for Disease Control and Prevention (CDC) reported an estimated 39 million to 56 million individuals with flu illnesses, 410,000 to 740,000 flu hospitalizations and 24,000 to 62,000 deaths.1 The CDC also reported 188 pediatric flu deaths in the 2019-2020 influenza season with 43% (81 children) younger than 5-years old and 12 occurring in children younger than 6-months old. Fifty-seven percent of the deaths (107) were in children ages 5 to 17 years old.2 Healthy infants, children, and adolescents, as well as infants, children and adolescents with chronic illnesses are susceptible to contracting influenza.  In 2018, a study published by the CDC reported the results of an analysis of reported flu-related deaths over six influenza seasons, from October 2010 through September 2016 in children younger than 18-years old.3 Over one-half of the deaths in children during this 6-year study analysis were healthy children prior to contracting influenza.3 Thus, pediatric, family, adult, women's health nurse practitioners and midwives must prepare for the upcoming 2020-2021 influenza season now by proactively reaching out to all parents, adolescents, young adult patients, pregnant women and just every individual in their practice and community to administer the influenza vaccine or to advise patients where to obtain the influenza vaccine in their communities.
 Let's prevent the deadly combination of COVID-19 and influenza by following Australia's example
As the COVID-19 pandemic continues to be a major health threat throughout the United States (U.S.), the combination of COVID-19 and Influenza circulating in communities has the potential to further devastate the health and well-being of individuals, families within any and all communities. Countries in the Southern Hemisphere, including Australia, whose flu season is from April to September, have reported the lowest number of influenza cases ever in their countries. In August 2019, prior to the COVID-19 outbreak and rules for wearing masks, social distancing, and handwashing were in place, Australia reported 61,000 laboratory confirmed cases of influenza.4 In August 2020, there were 107 cases of influenza.4 These are amazing statistics! All U.S. providers should embrace the strategies that led to this outcome. What did Australia do to accomplish this astounding reduction in influenza cases this year? Before the usual start of the influenza season, Australia's healthcare providers administered 2.1 million flu vaccines compared to 624,000 in 2019 and 235,000 in 2018.5 They continued to administer flu vaccines and Australians were required to wear masks, practice social distancing, and handwashing. These influenza data provide a sense of hope for the U.S. to not only combat influenza but also for gaining control of COVID-19. Let's follow their lead! Healthcare providers know the value of masks, and other COVID-19 prevention strategies. However, so many people in many states are resistant to these strategies. Many individuals are also either vaccine hesitant or refusers. It is time to advocate for public health measures. Massachusetts took the lead mandating the flu vaccine for all children attending school. While parents have filed a law suit against this requirement, mandating the flu vaccine is the smart action to take. As a healthcare professional, I believe that the courts should advocate for public health and support the Massachusetts flu vaccine mandate. Americans suffered enough with 7.3 million cases of COVID-19 and 209,199 deaths (Please click here to access the CDC COVID data tracker for the latest numbers). The flu vaccine, wearing masks in public, hand washing, and social distancing will prevent additional unnecessary deaths due to influenza, and perhaps due to the combination of COVID-19 and influenza…a story we prefer not to hear or have to tell.
Flu Vaccines protect everyone
The CDC has recommendations for administration of the flu vaccine to all ages, except infants younger than 6-months old.6 Infants younger than 6-months are protected when the infant's mother takes the influenza vaccine during the prenatal period. All healthcare providers should review the influenza vaccine recommendations and administer the flu vaccine to all of their patients. Let's challenge ourselves and each other. Can we have a rate of influenza less than Australia's 107 cases? We love competition. We love challenges. This one is worth fighting for!
References
Center for Disease Control and Prevention (CDC). 2019-2020 U.S. Flu Season: Preliminary burden estimates. Accessed September 18, 2020. Published April 17, 2020. Retrieved from https://www.cdc.gov/flu/about/burden/preliminary-in-season-estimates.htm
Center for Disease Control and Prevention (CDC). 2019-20 Season's pediatric flu deaths tie high mark set during 1027-18 season. Accessed September 18, 2020. Published August 21, 2020. Retrieved from https://www.cdc.gov/flu/spotlights/2019-2020/2019-20-pediatric-flu-deaths.htm#:~:text=August%2021%2C%202020%20%E2%80%93%20CDC%20today,for%20last%20season%20to%20188.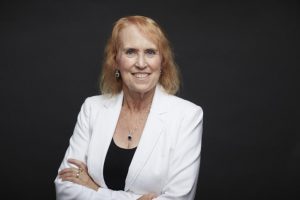 Donna Hallas PhD, PPCNP-BC, CPNP, PMHS, FAANP, FAAN is a certified as a pediatric nurse practitioner and pediatric primary care mental health specialist. She is a Clinical Professor and Director of the PNP program at New York University Rory Meyers College of Nursing. She has presented nationally and internationally on numerous research and clinical topics with the overall goal of improving health care outcomes for infants, children, adolescents and young adults. 
Her first book, Behavioral pediatric healthcare: A growth and developmental approach to intercepting abnormal behaviors, earned the prestigious American Journal of Nursing 2018 Book of the Year Award earning first place for Psychiatric and Mental Health Nursing and third place for Child Health.
Dr. Hallas is a digital editor for Contemporary Pediatrics and writes a monthly commentary which focuses on applying information in one or more journal articles to pediatric clinical practice. Here is a link to the PNP corner www.contemporarypediatrics.com/pnp-corner.
Dr. Hallas' most recent research focuses on vaccine hesitancy. She and colleagues designed a web-based intervention study using the concepts of informed decision making and the influence of social media. The study was conducted using two populations: pregnant women  and mothers of newborns and young infants to determine the effectiveness of population-specific web-based interventions to reduce the incidence of vaccine hesitancy (Hallas, Altman, & Fletcher, 2018). The study was statistically significant for prenatal women and approached statistical significance for mothers of newborns and young infants. 
Please click on this link for a brief discussion by Dr. Hallas on vaccine hesitancy and the most recent measles outbreak: https://www.nyu.edu/about/news-publications/news/2019/october/one-question–why-do-some-parents-hesitate-to-vaccinate-their-ch.html.