Welcome to our new Women's Healthcare journal editorial advisory board members.
They are:
Casey S. Hopkins, PhD, WHNP-BC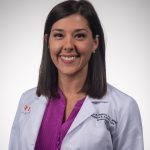 Dr. Casey S. Hopkins is an assistant professor of nursing at Clemson University in Clemson, South Carolina. She has been a women's health nurse practitioner since 2010 and keeps an active clinical practice in the Division of Pediatric and Adolescent Gynecology at Prisma Health in Greenville, South Carolina. Research interests broadly center on female adolescent health and more narrowly include menstrual management, puberty and sexual health education, decision making, physical activity, health behaviors, and health-related quality of life. Dr. Hopkins holds appointments as Clinical Assistant Professor of Obstetrics and Gynecology at University of South Carolina School of Medicine-Greenville and Faculty Associate in the Center for Research on Health Disparities of Clemson University School of Nursing. She is a trained "girlologist" with Girlology, a national organization providing puberty and sexual health education to girls. Her research has been supported by grant funding and has been published in Women's Healthcare and the Journal of the American Association of Nurse Practitioners.
Jamille Nagtalon-Ramos, EdD, WHNP-BC, IBCLC, FAANP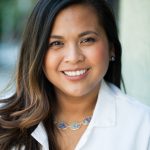 Dr. Jamille Nagtalon-Ramos is an assistant professor of nursing at Rutgers University in New Jersey. From the Philippines, she is passionate about exploring the Filipino American experience and investigating sexual reproductive health and health disparities in diverse, vulnerable populations. She has taught in undergraduate and graduate nursing programs for 17 years, receiving awards for her teaching and commitment to student advising and mentorship. A board-certified women's health nurse practitioner and lactation consultant, she helped develop the inpatient hospitalist nurse practitioner role in the Department of Obstetrics and Gynecology at the Hospital of the University of Pennsylvania. She practices clinically in this role and is an expert in postpartum care. Representing NPWH, she served on the American College of Obstetricians and Gynecologists' Presidential Taskforce on Optimizing Postpartum Care, an expert panel committed to improving maternal health during the puerperium. Dr. Nagtalon-Ramos served on the Board of Directors of NPWH, as secretary of its Executive Board, and co-developed the WHNP Student Leadership program. She is an award-winning author of Maternal-Newborn Nursing Care: Best Evidence-Based Practices, and co-editor of Midwifery and Women's Health Nurse Practitioner Certification Review Guide.
Laurie Ray, DNP, WHNP-BC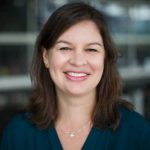 Dr. Laurie L. Ray is an assistant professor (clinical track) at Emory University, Nell Hodgson Woodruff School of Nursing, in Atlanta, Georgia. She is a board-certified women's health nurse practitioner with patient care experience in a variety of settings, including a public hospital Title X clinic, academic medical centers, community-based clinics, and a mobile health bus. She has worked on clinical research trials studying novel vaginal rings and gels for HIV pre-exposure prophylaxis (PrEP). Dr. Ray holds a Bachelor of Arts in Women's Studies and Chemistry from Emory University, a Bachelor of Science in Nursing and Master of Science as a women's health nurse practitioner from Columbia University School of Nursing, and a Doctor of Nursing Practice degree with a focus on Population Health from Emory. She is passionate about improving health outcomes for individuals and communities through evidence-based and patient-centered care. Her clinical expertise and interests include shared decision making in contraceptive counseling, cervical cancer prevention and colposcopy, abortion care, HIV PrEP, and quality improvement work—particularly as a means of promoting health equity.
Natya Stroud, DNP, APRN, WHNP-BC, ANP-BC, NCMP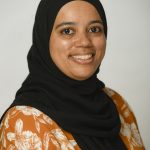 Dr. Natya Stroud is a women's health nurse practitioner. She earned her Doctorate of Nursing Practice specializing in adult and women's health at the University of Minnesota and holds board certifications in these two areas. She is a clinical assistant professor at the University of Minnesota School of Nursing DNP program. She continues clinical practice at Mayo Clinic's Menopause and Women's Sexual Health Clinic. She is an established expert in the evaluation and management of estrogen deficiency, menopause, women's sexual health, and breast health, and has participated in research on these topics. Dr. Stroud is a North American Menopause Society (NAMS) certified menopause provider and has served on the NAMS education committee. Her areas of interest include mentoring students and early career practitioners, healthcare disparities, and women's healthcare in underserved communities.
To learn more about all of our editorial advisory board members click here.