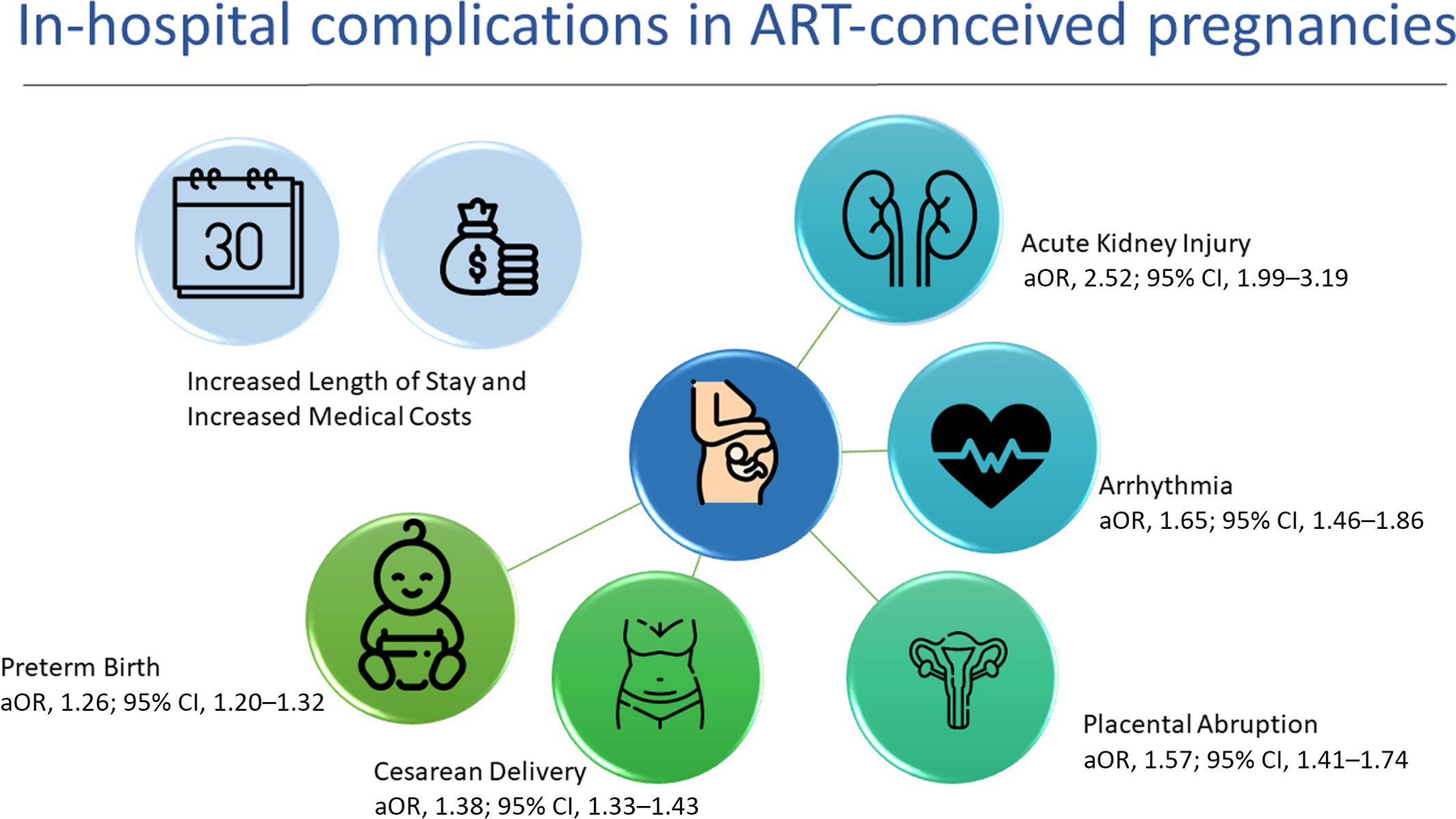 Women who become pregnant using common infertility treatments, such as in vitro fertilization or medications to control ovulation, have a higher risk of vascular complications, including irregular heartbeat and acute kidney failure, according to new research published in the Journal of the American Heart Association.
The survey of more than 100,000 deliveries conceived with assisted reproductive technology (ART) showed that women who received infertility treatment were 2.5 times more likely to suffer acute kidney failure and faced a 65% higher risk of arrhythmia. While the women who conceived with ART tended to be older (35 vs. 28) and had more pre-existing conditions, such as hypertension, obesity and diabetes, even without these conditions they faced a higher risk, noted the American Heart Association.
"We were surprised that assisted reproductive technology was independently associated with these complications, as opposed to being associated with only the existence of pre-existing health conditions or only among older women undergoing infertility treatment," said study author Pensée Wu, MBCB, MD, senior lecturer and honorary consultant obstetrician and subspecialist in Maternal Fetal Medicine at Keele University School of Medicine in Staffordshire, United Kingdom.
Based on their findings, the researchers advise clinicians to educate patients about the risks associated with ART when they provide pre-pregnancy counseling.
"Especially patients with existing cardiovascular risk factors should be counseled about the potentially long-term cardiovascular implications and risks associated with ART," Wu said. "It's important for women to know that assisted reproductive technology carries a higher risk of pregnancy complications, which require close monitoring, particularly during delivery.
"Primary and specialist health care professionals should ensure these risks are communicated and strategies to mitigate them are discussed and implemented."
Wu pointed out that high blood pressure during pregnancy has been established as a risk factor for cardiovascular disease in the future and that older women, who are increasingly turning to ART to conceive, are more likely to have pre-existing conditions that can complicate pregnancy.
"All of this has raised concerns about adverse pregnancy outcomes associated with assisted reproductive technology, yet studies on the topic are few and have inconsistent findings," Wu said.