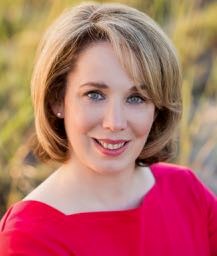 We are excited to continue our NPWH Member Spotlight feature, where we highlight different members and their journey to becoming an NP. Our latest Member Spotlight is Kim Choma, DNP, WHNP-BC. Click here to read her story. If you would like to nominate a member or yourself to be highlighted, please email jknox@npwh.org. 
What are your certifications?
Proud to be a WHNP!
How long have you been practicing? Where did you go to school?  
I have been practicing in nursing in one capacity or another for 32 years. I took the long route to become an NP, having started as a diploma RN, returning to school for my BSN and my NP at Seton Hall University in New Jersey in 2001. I didn't think I had enough education ?, so I obtained my DNP at Rutgers, The State University Of New Jersey School of Nursing in 2011. If someone told me early in my career that I would be where I am now in the field of OB/GYN, I would have thought they were teasing me. I didn't know as a young nurse that I was capable of providing care to women on a higher level. I needed some encouragement from my peers to pursue higher education.
What kind of practice do you work in? 
I work in a group clinical practice that has four locations in northern New Jersey. We have 3 WHNPs in the practice, including myself. It's nice to be able to work with them as we share the same educational background. Our Practices offer clinical care to a very diverse population of women and provide many OB/GYN services. Together with the physicians, we strive to help to address the patient's needs across the lifespan.
Do you have a particular specialty? If so, how did you get interested in that specialty? 
I am lucky that I have been working in OB/GYN since the start of my career – first in labor and delivery for 14 years, then as a Women's Health NP. I focused on cervical cancer and the risk for it among adolescent females, after watching so many young women need a colposcopy for mostly benign findings. (There were no guidelines at that time for screening adolescents.) This fact inspired me to learn colposcopy and to help these young women. Thanks to my doctoral capstone work, my career is now is focused a great deal on cervical cancer screenings and the management of abnormal Pap tests.
Did you always want to be an NP? What made you want to become an NP? What has your career trajectory been? 
Before I became an NP, I worked part-time with my husband in practice together; he was an OB/GYN physician, and I was his nurse and office manager. It became a family-run practice for our patients. Watching my husband perform several in-office procedures, I found that I kept saying to myself "I can do that," and "I want to do that." It was these feelings that made me go down the WHNP path. With my DNP, I work on a different level with speaking engagements regarding cervical cancer screening, and I developed a program to teach health care providers how to conduct Pap tests on HIV infected women. Their rates of cervical cancer screenings compared to the general population is low. The more trained professionals we have conducting pap screenings for these women, the earlier we can find it and can be treated on a timely basis. Women infected with HIV have a higher risk of cervical cancer if not screened on a timely basis.
What is one fun fact about you? 
My mother and I graduated at the same time from a diploma school. She was an LPN when I was young and I would look through her nursing journals she left on the coffee table. At first it was just for the photos, but in high school I found myself reading them and became hooked on the idea of becoming a nurse just like her! I attended day classes and she went in the evening. Our graduation photo has us together, and we look like sisters in our starched white caps and uniforms!