A virtual conference to enhance Nurse Practitioners' ability to promote women's sexual health as well as evaluate, diagnose and manage common female sexual disorders will be offered on June 4.
Sponsored by Nurse Practitioners in Women's Health (NPWH) and International Society for the Study of Women's Sexual Health (ISSWSH), the Essentials of Female Sexual Health Course will cover Hypoactive Sexual Desire Disorder, Female Arousal Disorders/ Female Orgasmic Disorders, Genito-Pelvic Pain/Penetrative Disorders as well as case studies in Female Sexual Health.
Faculty will include Brooke Faught, DNP, WHNP-BC, NCMP, IF, and Rachel Rubin, MD, IF.
"We believe that sexual health is a basic human right and a vital component of wellness," NPWH said. "As practitioners who care for women, you are the best resource to help women achieve and maintain satisfying sexual lives."
Registration is $150 for NPWH and ISSWSH members; $200 for non-members; $65 for students and residents.
Meet the faculty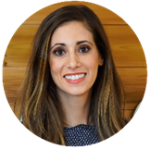 Brooke Faught is a board certified, women's health nurse practitioner with specialty training in female sexual medicine and vulvoscopy. She completed her undergraduate training at The Ohio State University, her MSN at University of Pennsylvania and her DNP at Vanderbilt University.
In 2005, Brooke Faught developed and implemented the Women's Institute for Sexual Health (WISH) as a division of Urology Associates, P.C., in Nashville, Tennessee. She currently functions as the Director of WISH. She has been a member of the International Society for the Study of Women's Sexual Health (ISSWSH) since 2005. In 2012, she gained designation as a Fellow of ISSWSH and she currently serves as the Fellowship Committee Chair on the ISSWSH Board of Directors. She also served on the Board of Directors for the National Association of Nurse Practitioners in Women's Health (NPWH) from 2011 to 2017 including two years as Treasurer. Brooke Faught maintains an adjunct faculty position at the Vanderbilt University School of Nursing. She also serves as faculty and a planning committee member for the annual NPWH/ISSWSH Sexual Health and Vulvoscopy Course for Nurse Practitioners.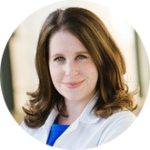 Dr. Rachel Rubin is a board-certified urologist and sexual medicine specialist. She is an assistant clinical professor of Urology at Georgetown University and works in a private practice in Washington DC at IntimMedicine Specialists. She is one of only a handful of physicians fellowship trained in male and female sexual medicine. Dr. Rubin is a clinician, researcher, and vocal educator in the field of sexual medicine. She completed her medical and undergraduate training at Tufts University, her urology training at Georgetown University, and her fellowship training under Dr. Irwin Goldstein in San Diego. In addition to being ISSWSH Education chair, she also serves as Associate Editor for the journal Sexual Medicine Reviews.