Ginny Moore, DNP, WHNP-BC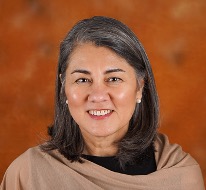 Dr. Ginny Moore is a board-certified women's health nurse practitioner (WHNP) whose special interest is underserved populations. She has taught at Vanderbilt University School of Nursing since 1990, while practicing in a diverse number of settings that include family planning, sexual assault examination, private practice, community-based healthcare clinics, and telehealth. Since 2015, she has served as Academic Director of the WHNP specialty at Vanderbilt.
Her volunteer activities have included service as a sexual assault crisis line worker; patient advocate in a residential community for women surviving lives of violence, prostitution, and addiction; and board member of a community organization focused on connecting women with resources to enhance their overall well-being. Her scholarly interests include the promotion of effective communication in vulnerable women. Dr. Moore is currently involved in the development of Sexual Assault Nurse Examiner training for providers in rural communities.